California is quickly proving to be a huge catalyst for US cannabis stocks in 2018.
Some of the leading names in the US cannabis sector have already delivered huge gains in the first few weeks of the year.
For example, Kush Bottles (OTC: KSHB), a US-based company that sells packaging materials to the cannabis industry, is up 110% in the first two weeks of 2018.

I highlighted Kush Bottles back in mid-December, right before shares jumped higher.
If you missed out on Kush, don't worry. I've got another hot one to share.
I see a new stock that could soar on California's rec market.
This little-known Canadian company is a direct play on California's rec market.
Recently invested millions into a Southern California greenhouse.
Still has more than $14 million CAD to invest in new projects.
Shares just started trading in Canada and the US.
FinCanna Capital (CSE: CALI, OTC: FNNZF) is an early-stage cannabis company headquartered in British Columbia. FinCanna operates as a royalty company – that means it invests in individual cannabis companies and projects and then receives a share of the profits.
This is a new name on the cannabis stock scene.
Shares began trading on the Canadian Stock Exchange on December 29 under the ticker symbol CALI. I'm seeing strong volume here – between 500K and 1 million shares trading per day. That's plenty liquid for 99% of investors.
Shares are also listed on US OTC markets under the ticker symbol FNNZF. I am only seeing a few hundred shares trading per day. That is very illiquid ticker and could create problems.
FinCanna is still an early stage cannabis company. It isn't generating much revenue right now.
However – FinCanna thinks California can change that.
FinCanna is a Direct Play on California's Recreational Cannabis Market
Don't let the Canadian headquarters fool you. FinCanna is a direct play on California.
The company's stated goal is to invest in California's rec market.
From FinCanna website: "FinCanna is focused on California, the largest legal medical cannabis market in North America and the first state to legalize medical cannabis in 1996. FinCanna invests only in companies that operate ethically and in full compliance with all state laws and local regulations in the medical cannabis sector."
FinCanna's flagship project is located in the heart of southern California. Here's a clip from FinCanna's website.
"FinCanna's flagship royalty investment is with Cultivation Technologies Inc. ("CTI"). CTI is comprised of a team of experts from Fortune 150 precision agriculture, plant genomics, medical cannabis, law, engineering and technology. CTI has demonstrated the ability to navigate permitting in California, the largest medical cannabis market in North America. FinCanna provides funding to CTI for its planned, fully-entitled, large-scale indoor medical cannabis facility to be developed in Coachella, Southern California."
The facility will be located on six acres; 111,500 square feet when finished.
"This will include an approximately 81,600 ft2 cultivation center to vertically grow indoor, ultra-premium medical cannabis in a controlled atmosphere without the use of chemical pesticides, a 9,000 ft2 extraction and manufacturing center and an additional 26,300 ft2 for testing, distribution, nursery, centralized processing and offices."
The greenhouse is also being designed with the industry's best grow technology.
That includes:
MULTI-TIER GROW SYSTEM
Proprietary LED, racking, and irrigation
Expected 2.5x yield and 40% reduction in energy usage VS. linear HPS setups
CONTROLLED ATMOSPHERE
Controls temperature, humidity, oxygen, nitrogen, and CO2 on a molecular level
Protocols for chemical-pesticide free cultivation. Maximizes yield potential and plant health
GAS-TIGHT ROOMS
Vastly mitigates contamination risk and improves energy efficiency
Minimizes crop loss while ensuring quality standards
Insulates from external elements; creates 'envelope' for internal cooling system
Gas-tight rooms allow for deployment of controlled atmosphere to molecular accuracy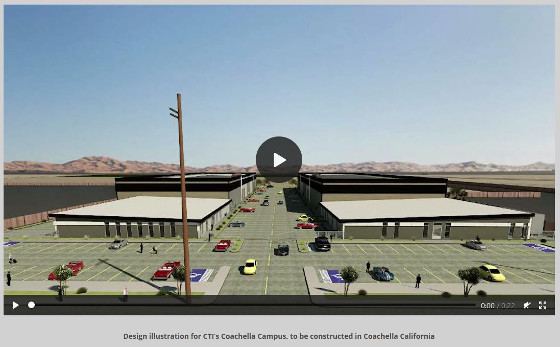 This is an important project for FinCanna. I'm optimistic and expect to hear good news.
FinCanna Looks Well Capitalized with $14 Million Canadian Dollars to Invest
FinCanna isn't a one-project pony. Well not for long at least.
FinCanna looks well funded after its IPO. The company has $14 million Canadian on the balance sheet that it will use to invest in new cannabis projects.
I expect to see news in the next few months that FinCanna has made new investments in California's rec market.
FinCanna Shares are Trading Sideways – For Now
FinCanna began trading in Canada on December 29. Since then shares have been mostly flat. Take a look below.

Here's what I think will happen on the chart.
In the short run, more investors are going to become aware of this stock. I expect that interest to drive shares to a new high and begin trending higher.
In the long run, I expect good news on the Coachella project and updates on new deals to drive a long-term trend higher.
Risks to Consider
The US legal system is not friendly to the cannabis industry. Cannabis is still illegal on the federal level. This is a micro-cap with a market cap of just $15 million. Companies this small can be prone to extreme volatility.
Action to Take
Look for good news to drive FinCanna higher in 2018.
---
About the Author
Michael Vodicka is an equity analyst with more than 20 years of experience trading and investing. His research has been featured in some of the industry's most respected publications. He has been investing and leading investors in the cannabis sector since 2013.